International Art of Giving Day is being celebrated all over India and 120 countries across the globe spreading over 20000 centers reaching out to 20 million people based on the theme "BAG OF HAPPINESS" in collaboration with UNESCO MGIEP. The concept is "People's Contribution, People's Participation" to achieve the motto of "Education for All".
Bag of Happiness Celebrated Worldwide
On this occasion, the staff members of KIIT Group of Institutions in large numbers were assembled this morning at Campus-7 to observe the International Art of Giving Day. "Though scores of events are celebrated in KIIT Group of Institutions and KISS round the year, this particular event stands apart because of its compassionate nature", said the Founder of KIIT and KISS, Dr. Achyuta Samanta, who had conceptualized and propounded such a noble concept 6 years ago.
"KISS has been running successfully for the last 27 years on the philosophy of Art of Giving.

Prof. Achyuta Samanta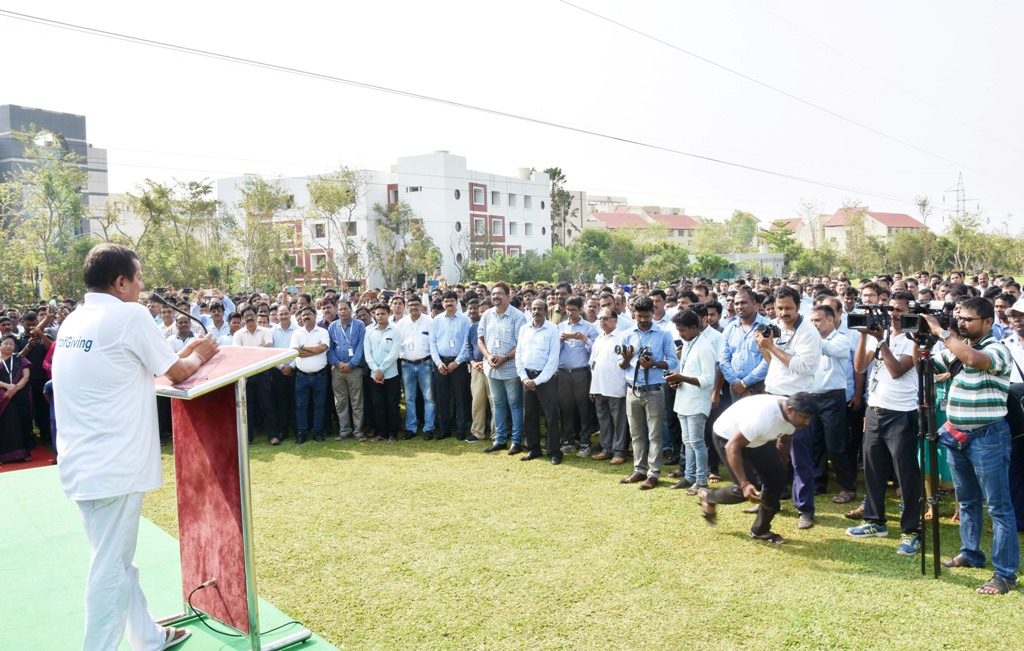 "We should feel proud of doing great job through Art of Giving. Actually, it is nothing, but love that has been instrumental to make things possible in every walks of our lives. Until and Unless one shares love and affection with fellow beings, Art of Giving can't be realized in true sense", opined the founder.
KIIT and KISS have become the biggest platforms to spread the philosophy of Art of Giving across the world. Through the offering of the kit "BAG OF HAPPINESS" to children as token of love and affection, the message of Art of Giving is aptly propagated, added the Founder.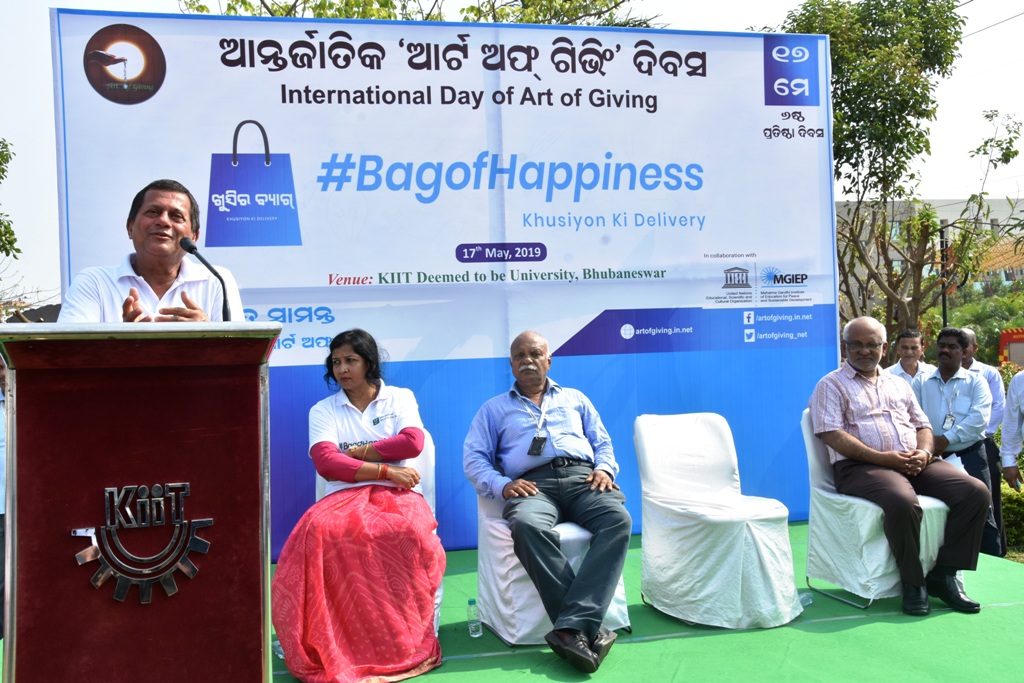 Among the dignitaries, Shri R. N. Dash, Secretary, KIIT & KISS; Prof. Hrushikesha Mohanty, VC, KIIT DU and Prof., Sasmita Samanta, Registrar, KIIT DU were present and spoke on the occasion.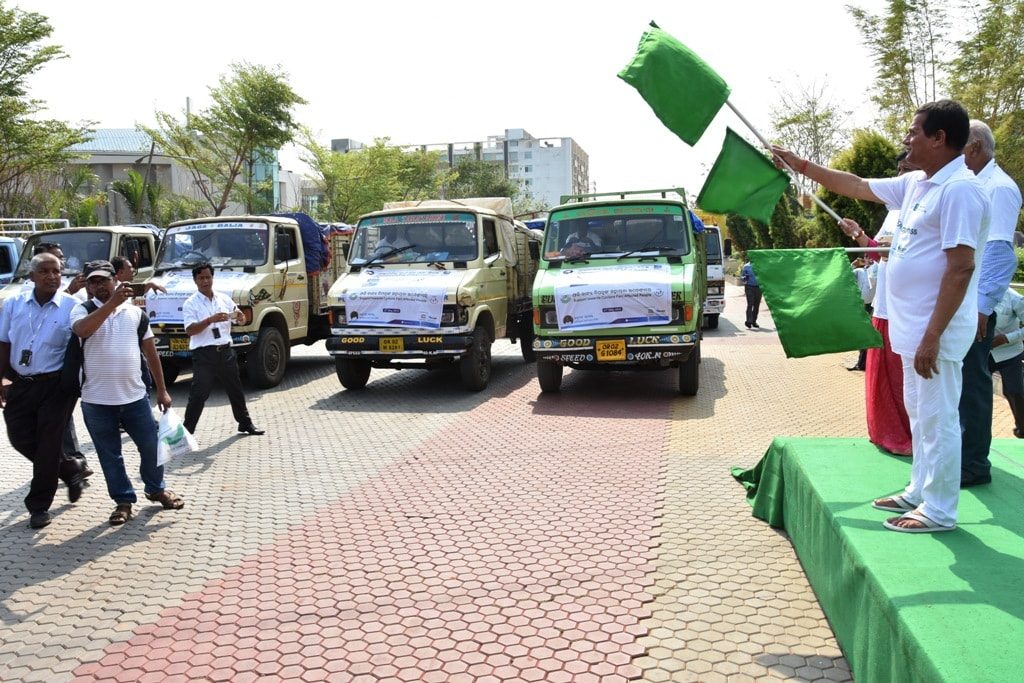 Later on, The Founder flagged off the vehicles carrying relief materials meant for the 'Fani' affected people belong to the coastal districts of Odisha. Earlier in the morning, 'Art of Giving' Day was celebrated at KISS Campus amid pomp and grandeur.