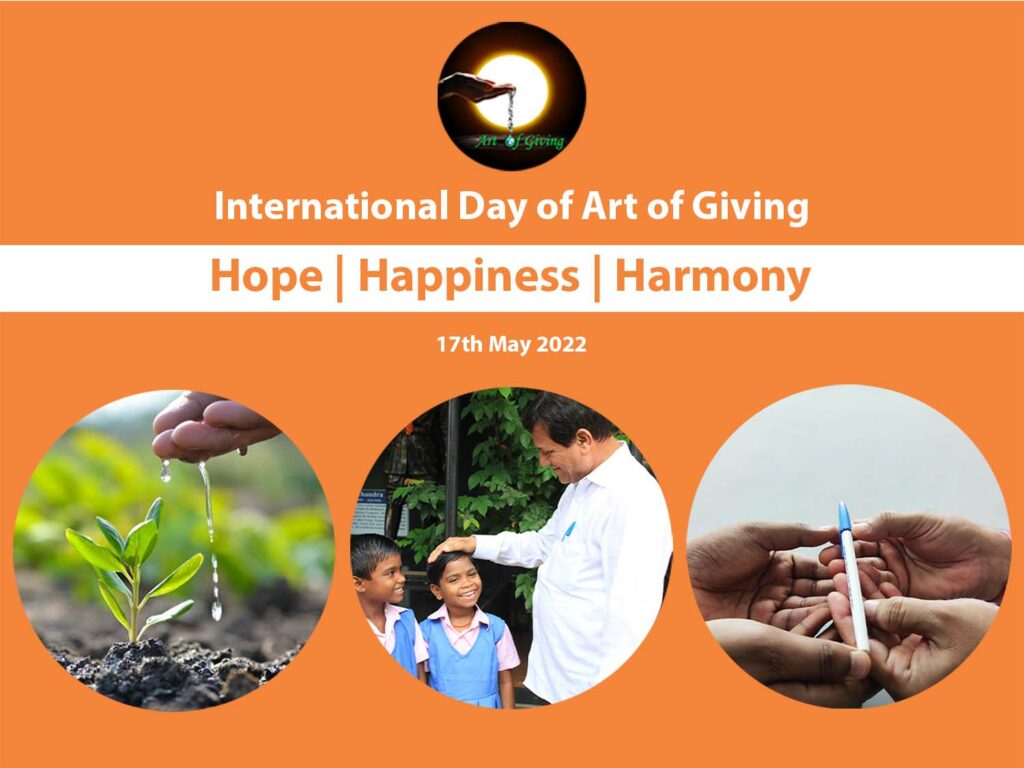 #HopeHappinessHarmony
Art of Giving Celebration 2022
Prof. Achyuta Samanta, an iconic philanthropist and social reformer has been propounding the Art of Giving (AOG) since 2013 from a philosophy of life to a wide civic movement to spread happiness and peace. AOG has become a way of life assuming dimensions of campaign, revolution, phenomenon and movement. This year, our theme is Hope, Happiness and Harmony – a befitting theme at this juncture of pandemic.
We request your near and dear ones to also participate and be the part of a community that is diverse yet together in terms of humanity. Please share your celebration with us by using hashtag and mailing us photos and videos on [email protected]
Send E-Mail to

[email protected]
Message from the Founder on AOG 2022
Welcome to the world of Art of Giving!
I am pleased to share with you that the 9thAnniversary of "International Day of Art of Giving" shall be celebrated worldwide on 17thMay 2022.
We have been going through tough times for the last two years. Yet, we have not lost hope. We have infinite ways to connect and support each other through simple acts of love, compassion, empathy, kindness and gratitude. I am sure that living with hope shall create numerous opportunities to spread the message of peace and happiness in society.
You will appreciate that this year's Theme Hope Happiness Harmony shall boost our efforts in making the world a better place to live. We request you to plant a sapling as a symbol of hope towards protecting our Mother Nature, spread happiness through exchange of sweet words with anyone and give a pen, symbolic of promoting education which has the potential to create harmony in our society i.e unity amidst diversity. You may engage in any one, two or all the three acts of giving as per our theme, depending on your convenience.
I look forward to your active participation in celebrating the "International Day of Art of Giving" with your near and dear ones. Brief meetings may also be organised with 50 to 100 Art of Giving (AOG) followers to explain the objective of AOG as shared in the AOG Website & spread the message at the grassroots level.
You may also share your noble acts relating to the event in the form of photos, videos and write-ups within 100 words by mailing at [email protected]. Alternatively, you can share it on your social media accounts with hashtag #HopeHappinessHarmony
You can download the detailed guidelines and branding materials from www.artofgiving.in.net.
Wish you all success in this endeavour.
Best wishes.
Achyuta Samanta
Founder of Art of Giving, KIIT and KISS
MP, Lok Sabha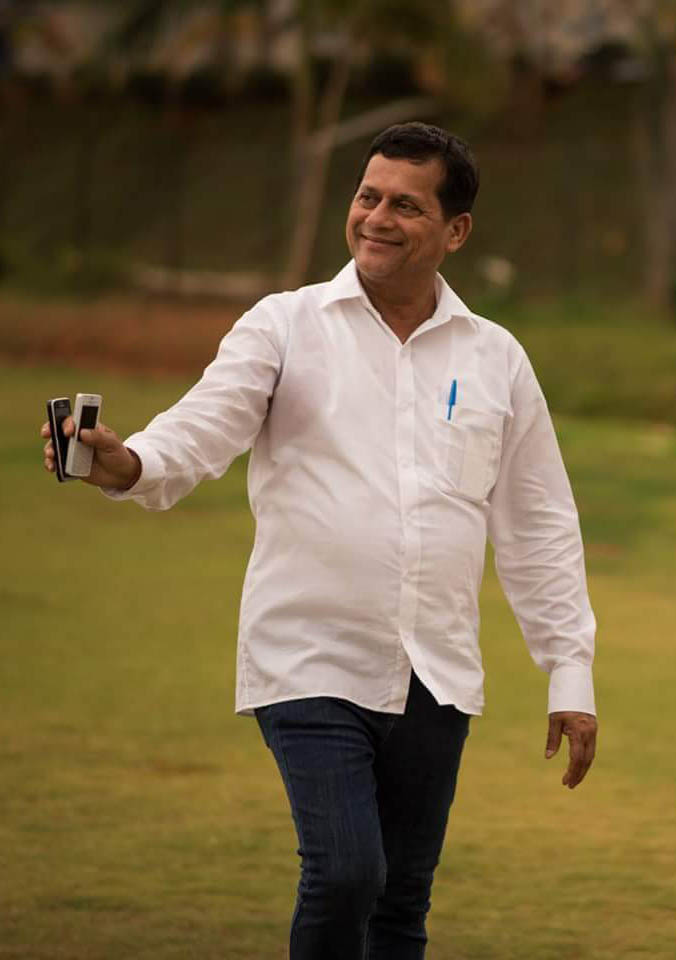 AOG 2022