The Art of Giving community which involves KIIT, KISS foundation and numerous volunteers across the world has been working in unity to get through this deadly virus. Dr Samanta's vision of Art of Giving, Compassion and Gratitude has come into play in ways which can only be imagined. To briefly cover the points of the work map:
IN THE SECTOR OF HEALTHCARE
· India's first standalone COVID Hospital with 500 beds and 50 critical care units at Kalinga Institute of Medical Sciences (KIMS) is operational, and the patients are being treated in KIMS. This COVID Hospital is functioning from a block of KIMS with a dedicated team of doctors, nurses, paramedics and housekeeping staff. Recovered patients have praised the efforts of the hospital.
· KISS Balangir & KISS Mayurbhanj are two other KISS Foundation infrastructure and workforce designated as COVID 19 hospitals to serve the people of Odisha.
· A solo COVID 19 hospital has been operational in Kandhamal, which is Dr Samanta's parliamentary constituency. All these are each 200 bedded hospitals managed by KIMS and round the clock service following WHO and ICMR guidelines.
FOOD & ESSENTIALS SUPPLY
· A team of Art of Giving community is in charge of distributing family survival packets that comprise of essential food items – rice, pulses, cooking oil etc. to disadvantaged people living in slums, needy, poor and children. KISS Foundation has extended the helping hand to villages of some of their student's native villages.
· KIIT and KISS have reached out to the red-light areas in Bhubaneswar and distributed dry food items. Fifteen districts are covered by KISS till now. At Kandhamal, Dr Samanta's AOG team is helping all orphanages, nursing homes, and youth clubs/centres with dry groceries – almost 40 of them.
· KIIT and KISS are distributing food and essential items to a people stranded containment areas so that they have no need to venture out and risk themselves and others.
· Another AOG team has been assigned to deliver cooked food to police personnel on duty. Lunch is provided every day to more than 2000 police personnel and other front-line warriors across Odisha's capital city alongside Puri and Cuttack.
· KISS Foundation and Sakha have joined hands to provide ration and essential items to Transgender Community in Bhubaneswar and Rayagada.
· KIIT and KISS Foundation have been distributing cooked meals to migrant labourers from Bihar who are stuck in Odisha besides taking care of food security and health safety of many Odia migrant labourers stuck in New Delhi, Hyderabad, Bengaluru, West Bengal and Maharashtra.
ADOPTING A VILLAGE:
· KIIT and KISS have adopted two old age homes in Chandragiri – a Tibetan settlement area in Eastern Odisha. KIIT and KISS have provided one-month supply to the Tibetan population in Chandragiri and Padmasambhava Monastery in Jiranga, Odisha. KIMS is supporting a hospital in Jiranga and provided PPE to the healthcare workers.
WOMEN HYGIENE:
· KISS Foundation is also distributing feminine hygiene products to women and girls in all the districts of Odisha. Till now, over 1 lakh units have been distributed.
CARE AND ANIMAL AID
· KIIT and KISS Foundation have set up an AOG team to source and distribute fruits, vegetables, biscuits and other food materials to animals in and around the campus– such as monkeys, dogs, cattle. This food distribution to those who are reliant on us happens twice a day. 
· KISS Foundation has adopted 140 peacocks managed by an individual in the outskirts of Bhubaneswar. 
· KIIT and KISS have Foundation even provided fodder and expenses of two Goshalas run by Matha in Puri.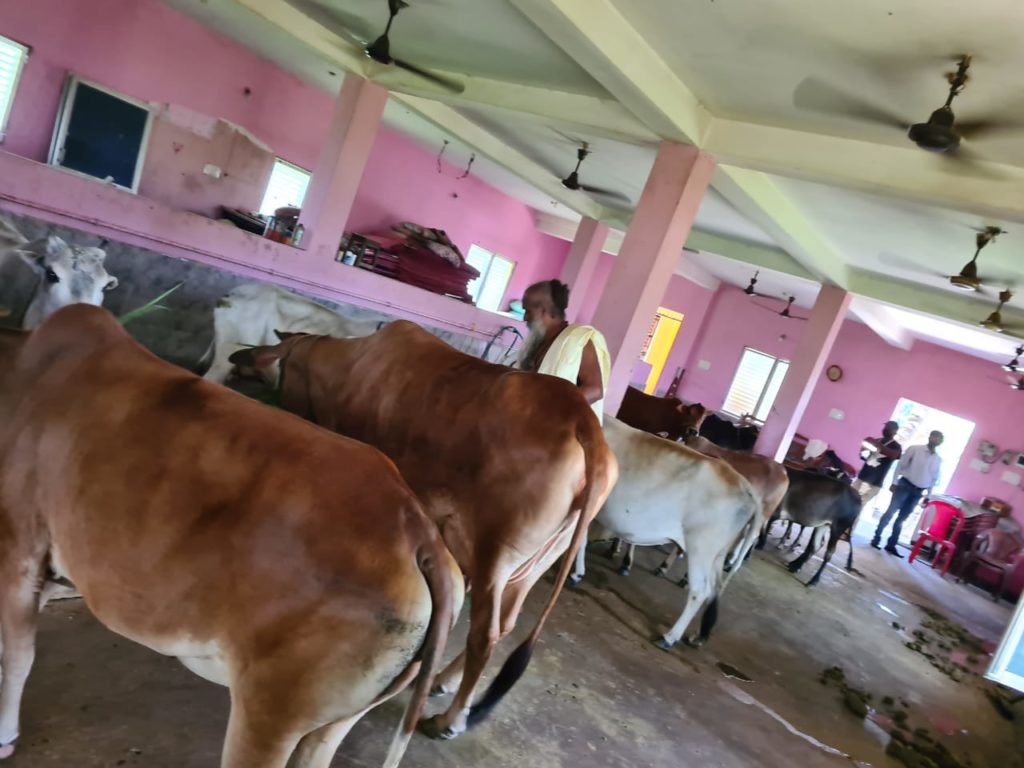 AWARENESS
The students of KISS Foundation are creating awareness on Social Distancing, washing hands and respiratory hygiene in their respective districts. Massive awareness camps have been organised at market places and through door-to-door campaigning on Social Distancing, hand washing and proper usage of masks. 500 volunteers are involved for this purpose, and 220 villages in aspirational districts of Rayagada, Koraput and Malkangiri has been covered. They are also helping the state government in monitoring and administering Quarantine Centers. Our work covers six aspirational Districts of Odisha: Raygada, Malkangiri, Koraput, Kandhamal, Balangir, Gajpati. 
TECHNOLOGY SUPPORT
· KIIT and KISS Foundation had started its own initiatives way before India declared a national lockdown. All the students in the various schools and University campuses were safely sent back to their homes well ahead of the lockdown. KIIT is the first University to have begun online classes and online examination for 30,000 children. In KISS, the students are in contact through what's app groups. We are starting their tutoring through a television channel that we run. In a humanitarian motive, KISS is going to supply dry food items and groceries along with the books of the new academic year to all the 30,000 students at their doorsteps.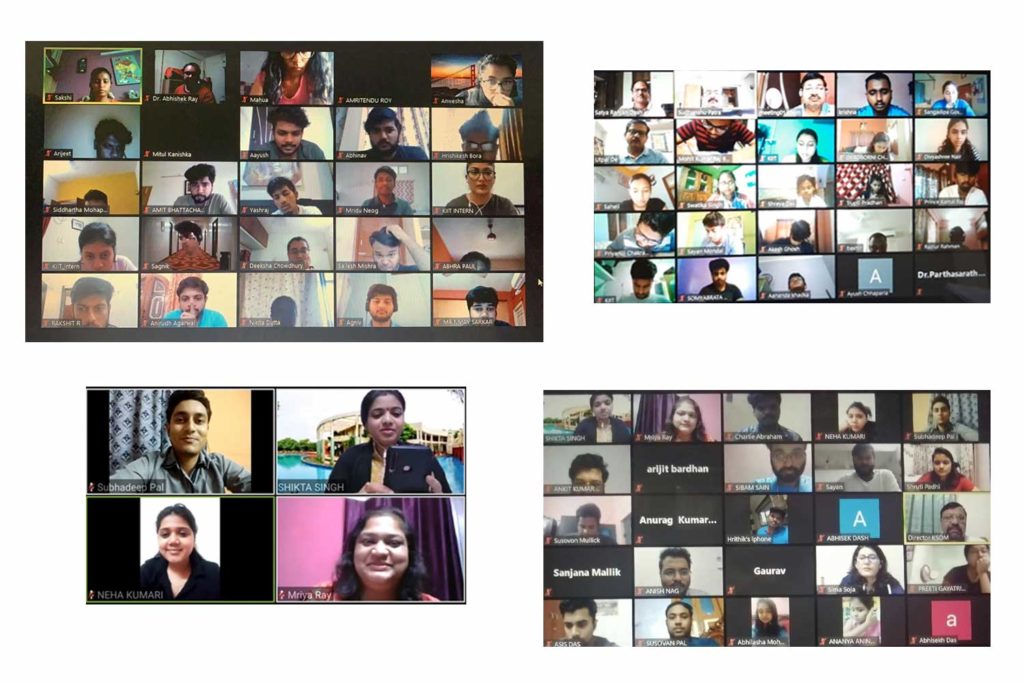 · A tele-counselling Cell has been set up to provide support for the people experiencing stress during trying times.
· KIIT-Technology Business Incubator (KIIT-TBI) is recognised as a Centre for Augmenting War with COVID-19 Health Crisis (CAWACH) under Department of Science and Technology (DST), GoI, along with similar institutes from IITs & other eminent Universities in India. KIIT-TBI is responsible for implementing this program in East & NE.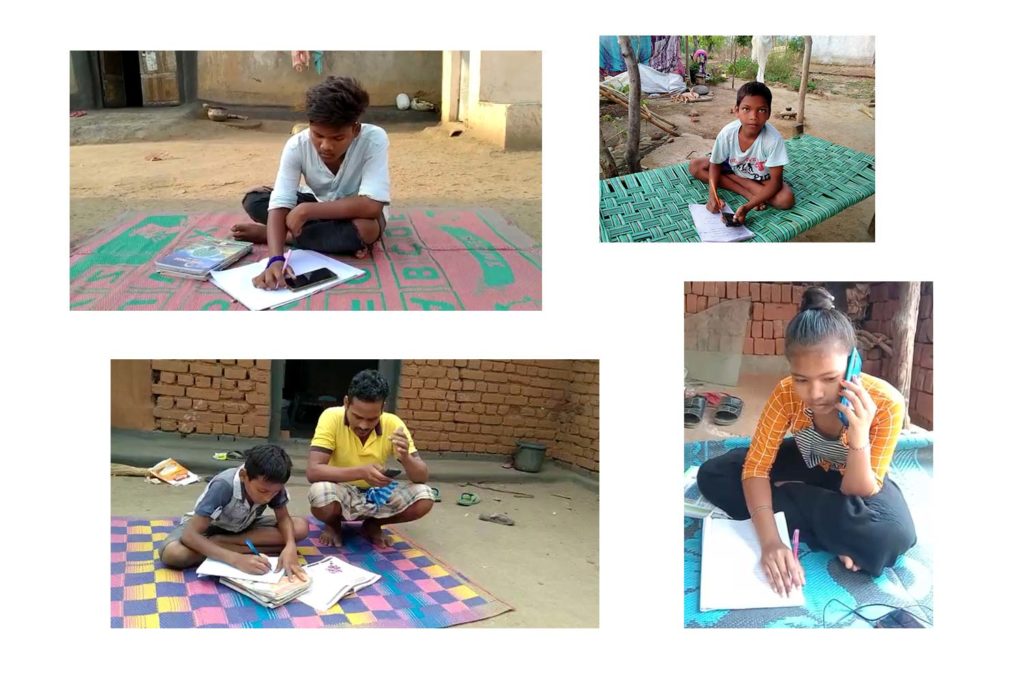 COORDINATION & COLLABORATION
· KIIT and KISS are working with the Government of Odisha to provide support in the form of all its available resources – logistics, infrastructure, healthcare, human resources etc. in its various activities at grassroots.
· KISS is also working closely with the American Embassy in the repatriation of American and Indian American personnel who have been stuck in Odisha and other adjoining areas.
· Conducting a survey on behalf of UNDP India on migrant labour for policy-level change
ACHYUTA SAMANTA'S PERSONAL CONTRIBUTION:
· Apart from the massive facilitated by KIIT, KISS Foundation and the AOG community, Dr Samanta has personally given three months' salary as an MP to CM Relief Fund.
· Staying in connection with people every day through awareness blogs and occasionally giving out video messages and going live.
· Pledged at KIIT and KISS that no one will not terminate any jobs or trim the size of employees. Salaries are given despite the crisis, with a bit of deferment.
· Samanta is personally overseeing that doctors have the best quality PPE, get adequate rest hours and compensation with a five-star facility accommodation while they are giving treatment.
· Through numerous popular magazine and media channel, Samanta's has found innovative ways of creating awareness, spreading positive stories, reaching out to the unreached via each and every point, personally.
In the times of Corona Crisis, when we have realised that we are on a universal troubled-zone, all of us are fragile but at the same time essential and needed, each of us requires comforting the other, Art of Giving, Compassion and Gratitude plays a vital role.