Last year, in March, the billionaire chairperson of Wipro Limited- Azim Premji had added to the billions of dollars worth he has already donated by committing 34 percent of shares in his company – worth 7.5 billion dollars or 52,750 crores.
It is surprising and welcoming to know that India's most generous citizen is no accidental philanthropist. Azim Premji isn't the kind of man who gets up one day and stricken by conscience, decides to give away a part of his wealth to charity. The art of giving of his fortune was as meticulously analysed through as the making of it. Admittedly, Premji seldom does anything unplanned. This is a patron who is way ahead of time and calendar. Even the idea in 2001 of establishing a charitable foundation, which is now backed by a trust valued at $21 billion making it among the five most significant grants across the world, took over six months of studies with officials who would be running it.
The outcome was the Premji Foundation which today trains thousands of teachers across 50 districts in six states, such that students can be taught better in government schools. Its impact cuts across the domain, straddling pedagogy, education policy besides of course the mechanics of philanthropy and is the reason why Nandan Nilekani, chairman, Infosys Ltd. calls him "a giant figure".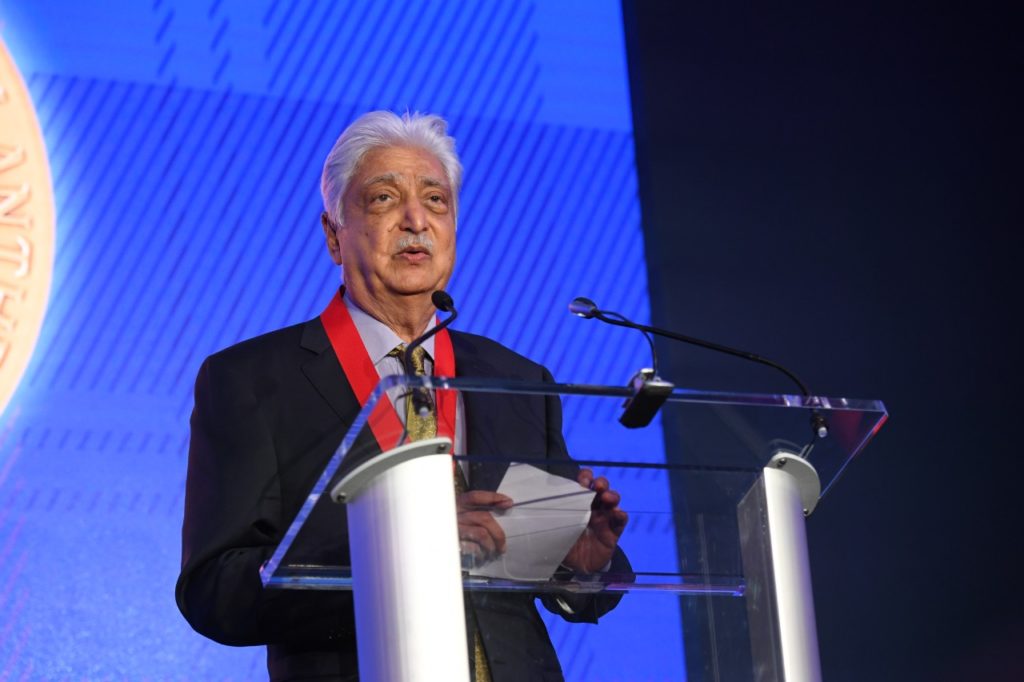 Between 2001 and 2019, Premji granted Wipro shares worth nearly $12 billion in a staggered manner to the endowment, making him the highest financial donator of money in India. Like our hon'ble founder, Dr Samanta, say,
"Money can bring you happiness if it is spent for others."
Premji's unique greatest legacy that he has passed on to the corporate world is philanthropy. He lives an ordinary life, giving away a lot in donations. This shows that wealth does not always have to go to the family and can be given to charitable causes.