When the entire world is under lockdown, the art of giving founder is doing precisely what it's creator should do at the moment- Help every living creature within the diaries of the law. Dr Achyuta Samanta travelled to different locations in Odisha on a pick-up truck and fed stray animals with cooked food even as the nation observed the fourth day of lockdown amid the novel coronavirus pandemic.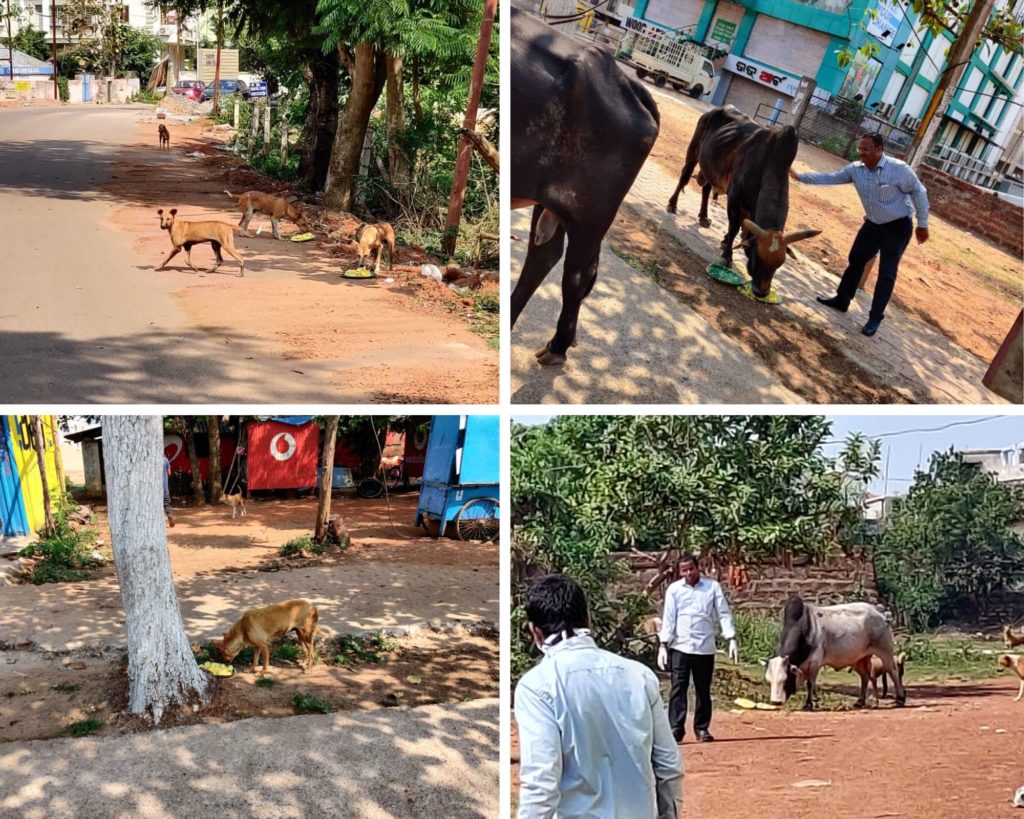 The most extensive AOG communities- KIIT University & Kalinga Institute of Social Sciences (KISS) have decided to distribute food items. The items including green vegetables, daily to stray monkeys inhabiting different places in Bhubaneswar like Khandagiri, Dhauligiri, Shikharchandi hills and area around Nandankanan to help them cope with unprecedented hardship due to COVID-19 outbreak. The two institutions will also provide cooked food daily to other stray animals, including dogs, cows, etc., living in areas from Nalco square to KIIT & KISS campuses in Patia. Dr. Achyuta Samanta, Founder, KIIT & KISS has started the campaign by offering food to monkeys in Shikharchandi hill.
Shortly, a decision has been made to distribute food packets comprising of flattened rice (chuda), sugar and dry food to nearly 40,000 needy and low-income families and daily wage labourers. This food will be explicitly granted to their children, in and around Bhubaneswar City thrice a week for a minimum period of 20 days.
Dr. Samanta, while launching this drive, stated, "KIIT has enough stock of dry food procured for Khelo India Games that can provide nutrition to growing children residing in slum areas". Further, two staff members of KIIT will be involved in these activities with the assistance of the police.
Note, that the entire drive is being conducted upholding the "social distancing" instructions given by the World Health Organization and the India Govt.