On World Water Day, to tackle the increasing water shortage issue the "Art Of Giving" community members of ", KIIT UNIVERSITY organised a programme, "Catch the rain." a campaign by the National Water Mission, Ministry of Jal Sakthi.
Agriculture has been the lifeline for millions of Indian farmers. Today, depleting groundwater levels have become a major problem for both the urban and the rural population. India has been fighting with the rapid depletion of groundwater stores driven by human-caused climate change and over-extraction. India has surfaced as major hotspots of groundwater depletion primarily because of overexploitation for irrigation.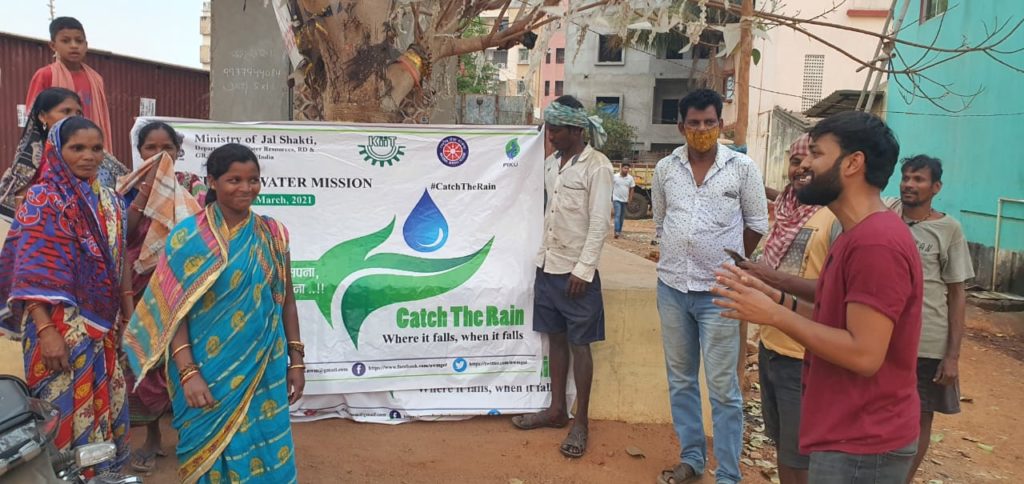 "Catch the rain" the new rainwater harvesting is one of the most sustainable ways of supplementing other water sources. The NSS Team Of KIIT School of Biotechnology collaborated with Bangali Sahi village on the outskirts of Bhubaneswar to outline and build a sustainable and eco-friendly structure for rainwater harvesting. The accumulated rainwater from surfaces on which rain falls will be purified, stored and utilised in various forms. Rainwater Harvesting is unrestricted from any sort of impurity, with relatively less storage cost and no maintenance cost involved except for periodical cleaning. It will help solve a huge problem for the people in this village.
The vision of AOG is towards a sustainable future and "catch the rain" is a step towards that.